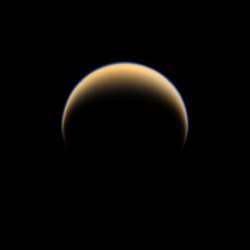 Discovery date
Edit
Discoverer
Edit
Characteristics
Edit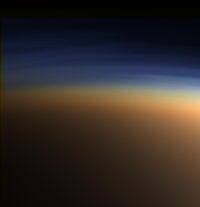 About the moon
Edit
Second largest moon of the Solar System.[1]
Represent more than 96% of the mass in orbit around Saturn, the six other main moons constitute roughly 4%, while the remaining 54 small moons, together with the rings, comprise only 0.04%.
Known for its clouds and complex atmosphere.[1]
References
Edit
Ad blocker interference detected!
Wikia is a free-to-use site that makes money from advertising. We have a modified experience for viewers using ad blockers

Wikia is not accessible if you've made further modifications. Remove the custom ad blocker rule(s) and the page will load as expected.